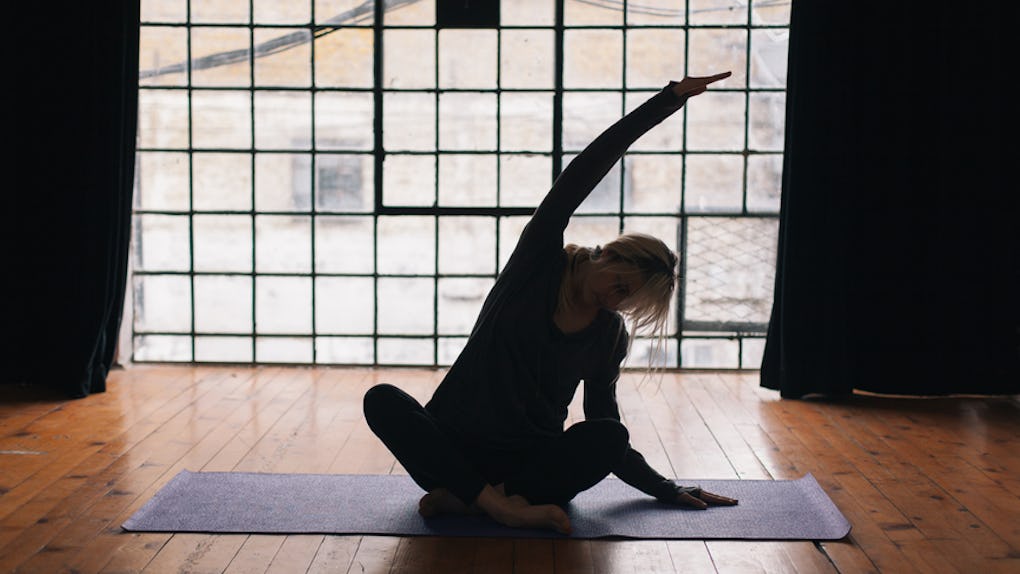 VeaVea
6 Yoga Poses That Keep You Warm, Even In The Dead Of Winter
Each year, I silently pray that the seasons will miraculously decide to eliminate winter from their annual line-up, and every year, I am immediately disappointed AF when snow is in the forecast yet again. Can you tell I despise the cold? Well, if it wasn't already clear, I definitely do, and flowing through yoga poses that keep you warm is the only strategy I know that will help me make it through yet another frigid season.
As a yoga teacher, I am a firm believer that there is a yogic way to help heal almost any ailment, or any struggle that people may face. From pesky, recurrent lower back pain, to pangs of stress and anxiety, to not wanting to spend a sh*t-ton of money on a heating bill, there is, indeed, a yoga pose (or a few) for that. Do I sound like an infomercial yet?
On the real though, if you religiously wear sweatpants over leggings from late November all the way until spring, these warming yoga poses are a must to get your body nice and toasty ASAP.
The next time the snow is falling outside your window, and you're shivering beneath the confines of your aggressively thick blanket burrito, unbundle yourself, roll out your mat, and try using these six yoga poses to keep you warm.