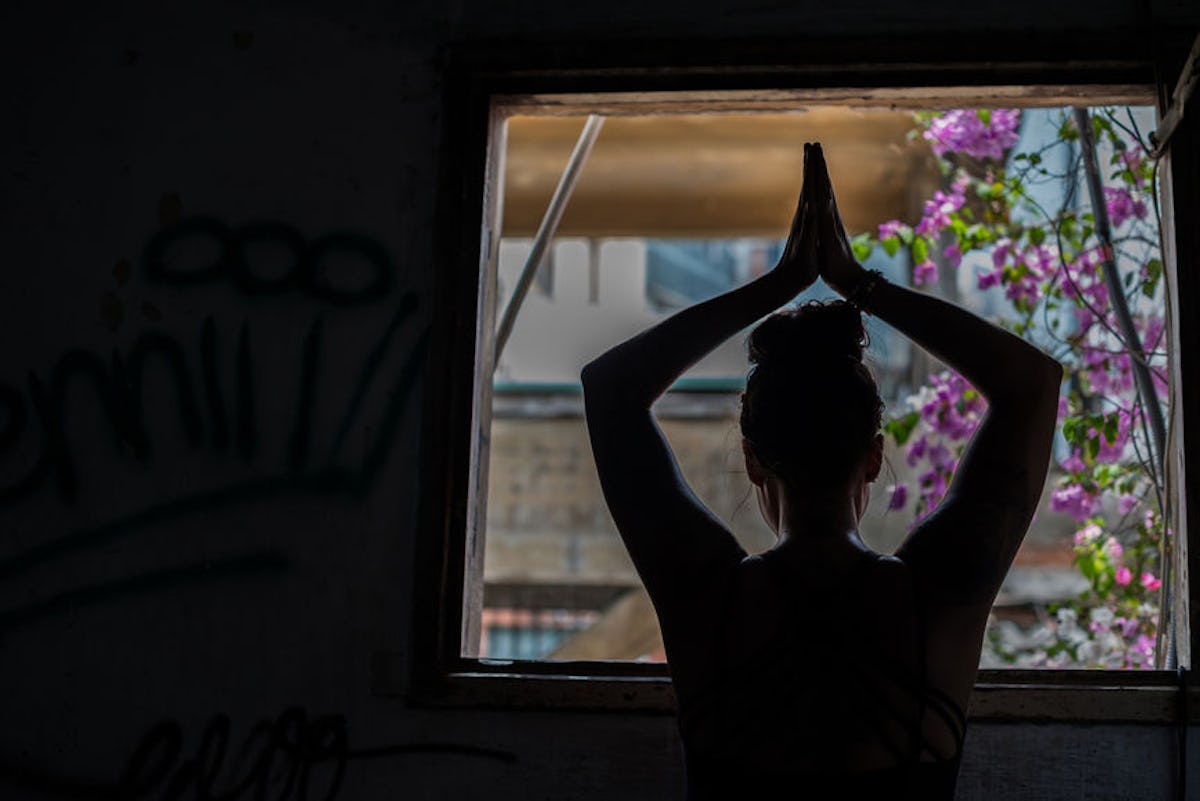 Try These 6 Soothing Yoga Poses If You Wake Up From A Nightmare & Can't Fall Back Asleep
I feel like nightmares aren't talked about nearly enough, but boy are those bad boys awful. It can feel nearly impossible to fall back asleep after a terrible and far-too-realistic bad dream, because you literally feel like it's playing over and over in your head, and no matter what you do, you just can't shake it. Personally, I've found that certain breathing techniques, combined with some yoga poses for bad dreams, can be an absolute lifesaver when it comes to clearing the mind after an especially terrifying nightmare. If nothing else, it's certainly better than lying there and reliving your bad dream over and over again while you try to will your body back to sleep.
According to Psychology Today, having nightmares from time to time is relatively normal, as it's usually your body's natural way of reacting to stress. What's more, the outlet explains, bad dreams are often a way for your brain to process and work through tough experiences that you may not have consciously handled yet. I mean, sure, it would be a lot nicer if this whole stress-processing thing wasn't in the form of mental images depicting a possessed baby doll trying to stab you with a kitchen knife, but the brain's got to do what the brain's got to do, you know?
However, just because you're majorly shook by a jarring nightmare doesn't mean you have to lie awake under the covers for hours and feel totally unable to go back to bed. If you feel like you just can't get back to sleep after an awful dream, try these six yoga poses and breathing techniques to calm your body and mind, anchoring you back to the present moment.