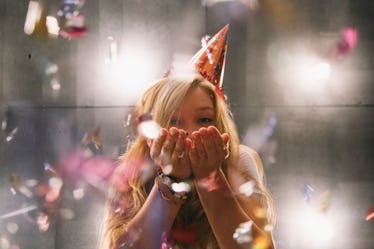 If You're Obsessed With Your Birthday, Treat Yo' Self To These Rad Experience Gifts
Happy birthday to you. "Celebrating it up" doesn't even begin to describe the immense amount of time, energy, and effort you put into making your birthday extra special. You love your birthday, and each year you aim to make it even better than the last. This year, you might be brainstorming unique experience gifts to treat yourself to, so you can really live your best life.
The day in general is pretty historic, because it marks when you blessed this world with your awesome presence. Therefore, you should be more than open to planning something epic and exciting to commemorate exactly that. What lies in the upcoming year is part of the unknown, but you can definitely make the most of the present with an interactive gift.
On your birthday, you want to feel special AF. You don't necessarily want the whole world to revolve around you, but you want to feel like you're on top of it. It's one day out of the year where you drop everything and focus on yourself.
Your special day starts with you, so gifting yourself any of these cool experiences will add an extra shimmer to that birthday glow of yours. It's your time to sparkle.