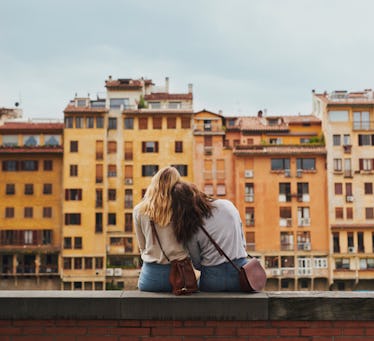 6 Summer Travel Goals To Make With Your BFF, So You're Both Living Your Best Lives
With summer just around the corner, it's time to cross those travel goals off your bucket list. Why not travel to a place you've always wanted to visit? Furthermore, why not share that experience with your BFF? You'll create incredible memories that you'll be able to look back on once you grow old together. There's nothing like sharing the journey with someone who's been with you through it all. Needless to say, it's time to call up your BFF and start making some travel goals. Choose something that suits both of your interests and have a blast. These summer travel goals will help you live your best lives.
We all dream of exploring new cities with our besties. Imagine walking through the streets of Paris arm in arm, salsa dancing in the streets of Brazil all night long, or simply stargazing in the middle of the desert. Life is short, so why not spend it doing things you love with people you love? You can jet-set halfway across the world or keep things simple with a road trip. You're bound to have a good time, as long as your BFF is by your side. Plus, think of all the inside jokes you'll share.