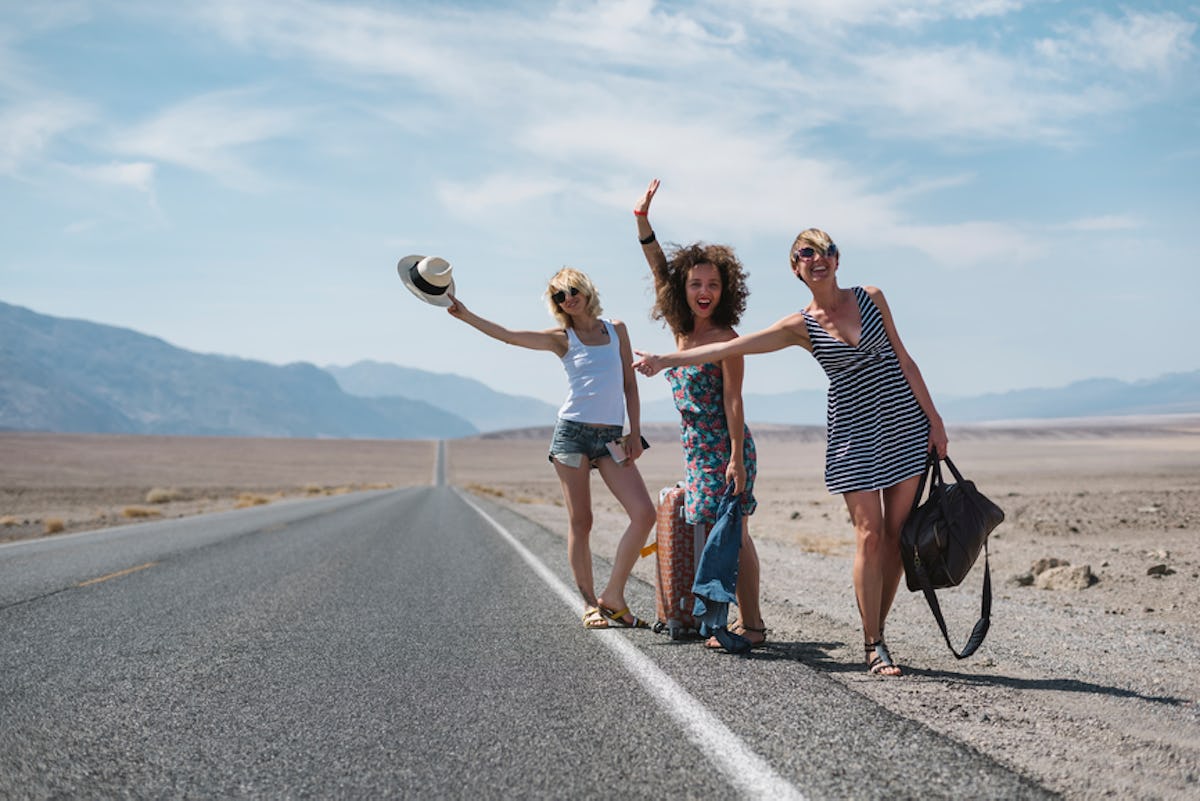 The Best Road Trip Ideas Will Have You & Your Girls Cruising Into Spring Break
If you find yourself buried in snow, class assignments, and no sunshine in sight at the moment, good news is surely on its way. Spring break is right around the corner, my friends. I hate to be that person, but it's true — spring break is coming sooner than we think and planning is in order. If you haven't booked a trip yet, there's no need to be concerned that best deals have already passed. In fact, the best trip you can go on is still available. When you're planning your spring break, you can't forget about the best spring break road trips for college students.
The road trip is the essential college spring break experience. It's everything you want to do in one trip: travel, quality time with your best friends, and scream-singing your favorite tunes with the windows rolled all the way down. It also comes with camping trips and cool hotels, new memories, and some of the most beautiful scenery you'll ever have the chance to see. The question you should be asking yourself is, why not take a road trip this spring break with your favorite people?
No matter where you are in the U.S., there's a road trip that will spark your imagination and wanderlust. And if you're in for the whole week, you can go just about anywhere. Pack your bags — I see one of these six road trips in your near future.