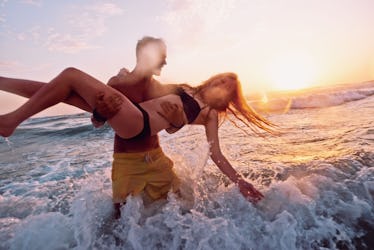 These Romantic Fall Weekenders Will Take Your Relationship & Wanderlust To A New Level
There's nothing like spending quality time with the love of your life. It seems like time just stops for a moment, and you're able to truly focus on the complete and utter bliss around you. At times, projects at work pile up and life just gets in the way. It's extremely important to take time together so that you can continue growing in your relationship. After all, your SO is your best friend. Travel is one of the best ways for couples to bond, so here are some romantic fall weekend trips to take your relationship and wanderlust to the next level.
Many people say travel is the ultimate relationship test. You've gotta make exciting plans, while having both of your interests in mind. You'll likely be spending every moment together, and truly get to know your partner on a different level. All distractions are placed to the side so that you can focus your undivided attention on this vacation. It's a sure way to boost your feelings for each other and become better partners in the process. You'll get to check out new places, try new foods, and make memories that will last a life time. So, keep reading to find the perfect weekend trip for you and bae.