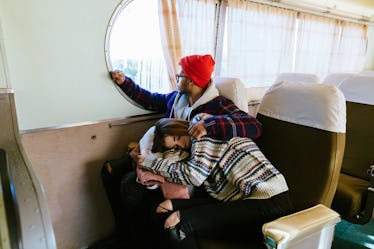 6 Reasons To Travel Abroad With Your Boyfriend Or Girlfriend In Your 20s
Traveling can be many things: hectic, expensive, and definitely stressful. But with the right people or person beside you, all those troubles kind of just melt away. That's why there are some solid reasons to travel abroad with your boyfriend or girlfriend, because he or she will be the best person to make new memories with.
If you've been going strong for awhile now and really feel comfortable exploring a new step in your relationship together, why not plan a trip abroad? Europe, Asia, or wherever is going to be so much fun, and super gorgeous. Plus, your SO adds to the magic that awaits you in all of these gorgeous places.
It will definitely test certain aspects of your relationship — especially if you've never done a big trip like this before. Being with anyone for long periods of time can turn anyone on your bad side, but this trip will hopefully be a way to figure out how to deal with that. If it's always paradise in your relationship, learning how to navigate the annoying parts is super important as well. That, among many other things, is reason to travel with your partner now while you're in your 20s.