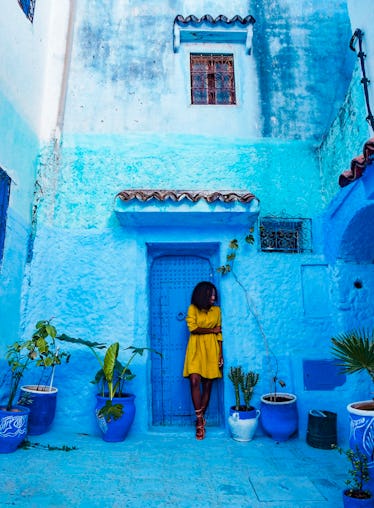 6 Hidden, Not-So-Perfect Truths Behind A Travel Blogger's Viral Photo
A quick scroll down your Insta feed will show travel bloggers clad in flowy dresses, posing in the most breathtaking destinations. It seems like they always have the most picture-perfect candids, whether they're with friends at Coachella or lounging on a beach in Santorini. You might be wondering how travel bloggers can capture such epic photos on the regular. As a travel blogger myself, I can admit that those Insta-worthy shots are hardly ever as effortless as they may appear. In fact, there are some hidden truths behind a travel blogger's viral photo.
Speaking from personal experience, it takes a lot of work to make something look so simple. Outsiders will admire these photos, while being completely unaware of the time and effort that actually goes into creating them. Most travel bloggers, influencers, and photographers have spent years perfecting their craft.
Oftentimes, your favorite travel bloggers are building a brand or attempting to tell a story with their aesthetic. They must learn the proper photography basics, prepare for photos, learn how to use editing software, and experience plenty of struggles along the way to the ultimate photo. A lot goes on behind the scenes of those dreamy snapshots you've bookmarked on social media, so here's the scoop.