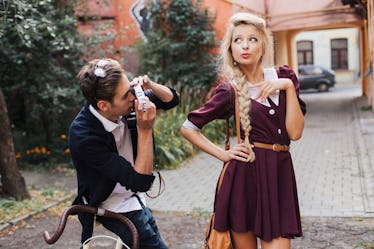 Creative Costume Ideas If You Love To Travel & The Wanderlust Is Real This Halloween
Have you decided what you want to be for Halloween yet? October is one of my favorite months of the year, but the costume struggle is real once Halloween time rolls around. There are so many different costume options to choose from. Should you opt for a scary or cute costume? Should you keep it simple or go all out? If you're like me, then you probably always have a difficult time choosing which direction to go. Here are some creative Halloween costume ideas for travelers, because the wanderlust is real.
Once the travel bug hits you, there's no going back. You're constantly searching for flights and waiting for that next trip to happen. You begin counting the stamps in your passport and watching travel-themed movies. In other words, it's easy to become a bit travel obsessed. If you want to channel your inner traveler this Halloween, then why not dress up in a travel-themed costume?
Whether you want to plan an elaborate costume or go the DIY route, you can definitely share your love for travel with your Halloween ensemble. This is just another way to show that you are a passionate traveler and don't plan to stop anytime soon.