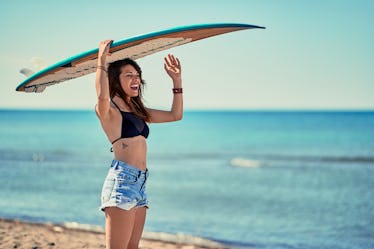 These Birthday Weekend Getaways In California Are Just Too Fun To Pass Up
Shutterstock
For locals and travelers alike, there is so much of The Golden State to explore. California is so big and has so much to see, it's impossible to try to fit everything on your bucket list into one trip — or one lifetime, for that matter. But whether or not you actually live in the state, there are more than a few beautiful, charming, and picturesque places to plan the perfect birthday weekend getaways in California for you and your friends, family, or SO.
Both NorCal and SoCal have so much to offer — from the food, to the scenery, to the culture — so no matter which place you choose, you can't go wrong. Go wine tasting in Napa Valley, museum hopping in Berkeley, surfing in Santa Barbara, shopping in Palm Springs, or camping in Joshua Tree. California has options for people with all types of interests, so you can't go wrong booking those plane tickets.
If you're planning a weekend getaway for someone you love — or yourself, for that matter — you should definitely consider booking yourself a trip to one of these amazing California destinations. You're bound to have a vacation that California dreams are made of.