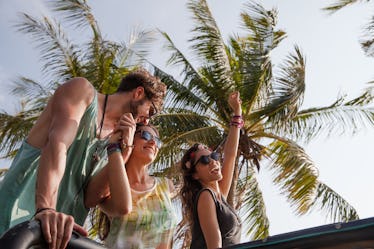 The 6 Best Tour Groups For Young Professionals Who Need An Escape From Work, Like Now
When it comes to adulting, sometimes the struggle can be all too real. Your schedule is jam-packed; you're trying to balance your social life with long hours hustling at work, and making time for your passions. It can be easy to feel overwhelmed, so sometimes you just need a break. In order to avoid getting overworked, it's important to practice self-care and make time for things that make you happy. Travel is one of the best ways to restart your engine and return to your everyday life feeling completely refreshed. If you want to travel without the stress of planning a trip, then the best tour groups for young professionals might be exactly what you're looking for.
While vacation itself is relaxing, the process of planning a trip can be quite stressful. It could take days, weeks, and possibly even months to plan a trip from beginning to end. So, what do you do when you don't have the time or interest to spend your free time planning your next getaway? Sign up for a group tour that'll handle it all for you!
These are a variety of group tours that cater to young professionals who are searching for a sweet escape. They handle itineraries, transportation, and lodging so that you can just focus on the journey. Sounds like an epic deal to me.