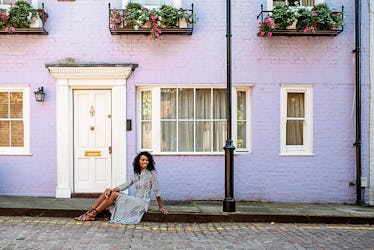 Don't Sleep On Snapping These Dreamy Instagrams When You're Studying In London
You'll have the time of your life when studying abroad. Every former study abroad student knows that there's no experience quite like it. You get the opportunity to live life in another country and meet people from all over the world. It just might be the highlight of your college career, so it's important to make the most of it while you're in the moment. You'll always look back with fond memories of that time you spent living and learning about the world. These are the best places to take Instagram pictures in London if you decide to study abroad there.
Choosing a destination might just be the hardest part about studying abroad. There are so many cities that could prove to be enriching and exciting, so where do you even start? London is a great option for study abroad students, because it really has so much to offer. It's a large city filled with stunning architecture, incredible food, and a dynamic culture.
There are so many reasons to choose London, and it doesn't hurt that the city happens to be incredibly Instagram-worthy. You'll spend a lot of time admiring your surroundings, and I can't blame you. Just don't forget to snap plenty of photos for the 'Gram, because studying abroad is a once-in-a-lifetime opportunity.