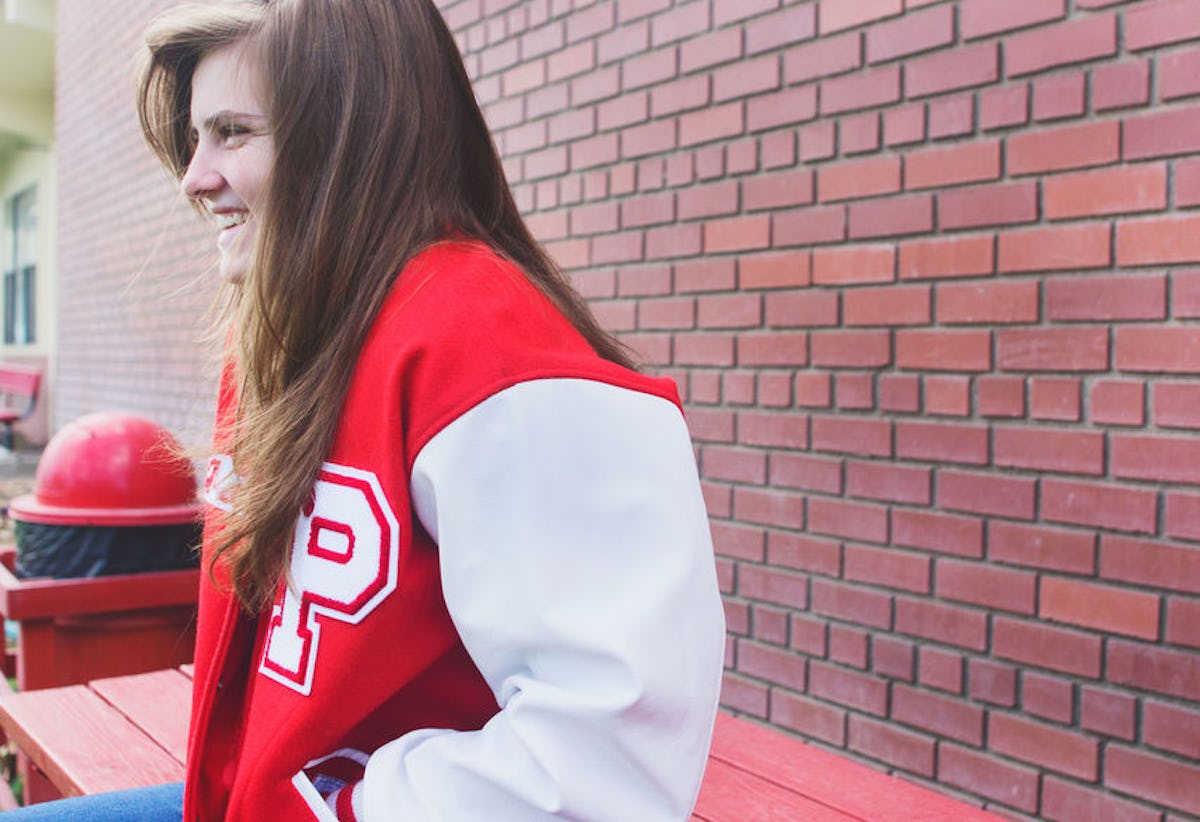 50 Yearbook Quotes For Senior Year That'll Ensure Yours Is The Wittiest
High school seems like it'll last forever, but it's here and gone before you know it. When you're a senior, your last hoorah needs to be filled with the most exciting and unforgettable memories. You only get to do this once, and witty yearbook quotes will allow you to leave with the last laugh.
Your high school yearbook is going to be something special you look back on. It'll be one of the only things that seemingly freezes that portion of your life. I know it all seems fresh right now, but with time, those high school glory days will fade into the memory books.
Your senior quote can be inspiring, clever, or a joke you and your friends have had since you were freshmen. It has to be something that truly sums up the senior you are. You've grown so much, and it doesn't matter if you're voted "Class Clown" or "Most Likely to Succeed," because after this, you're making your own name for yourself.
So before your senior-itis settles in, get crafty with your quote. Let it be something that makes people do a double-take years later. You'll miss fall football nights and roaming the halls with your hometown friends, but any of these 50 quotes are clever ways to leave your mark.
1. "Where's Zac Efron and the rest of High School Musical?" — Unknown
2. "This quote is too important to screw up, so I'm playing it safe." — Unknown
3. "They asked me to write something. So here it is: Something." — Unknown
4. "High school, its been real." — Unknown
5. "I thought these four years were going to teach me how to be Beyoncé." — Unknown
6. "I woke up like this." — Beyoncé, "I Woke Up Like This"
7. "How did anyone do this without Google?" — Unknown
8. "Oh, high school. I hate to see you go, but I love to watch you leave." — Unknown
9. "Never let anyone dull your sparkle." — Unknown
10. "Senior? I still order from the kids menu." ― Unknown
11. "The person next to me didn't laugh at my joke." — Unknown
12. "Can't wait to apply all of this 'useful' math in the real world." — Unknown
13. "Follow your dreams, but follow my Twitter, too." — Unknown
14. "Can I get my diploma now?" — Unknown
15. "I didn't choose the senior life. The senior life chose me." — Unknown
16. "The square root of senior year is prom." — Unknown
17. "I'm sorry for what I said when I was a junior." — Unknown
18. "I'm sure the Pythagorean Theorem will guide me through life." — Unknown
19. "See, kids. I told you I was a catch in high school." — Unknown
20. "Hey, is this thing on?" — Unknown
21. "Just keep swimming." — Dory
22. "Senior year. It's about time." — Unknown
23. "When's this due?" — Unknown
24. "Does this picture make me look like a senior?" — Unknown
25. "My dog ate my first choice." — Unknown
26. "I hid the key to success somewhere in the library." — Unknown
27. "Throw some glitter. Make it rain." — Kesha, "Blow"
28. "This is the only assignment I turned in on time." — Unknown
29. "I'm still waiting for high school to be like the movies." — Unknown
30. "Well, that was fast." — Unknown
31. "I still don't know where the library is." — Unknown
32. "The photographer made me do it." — Unknown
33. "I was always late, but right on time." — Unknown
34. "The only time I set the bar low is for limbo" — Michael Scott, "The Office"
35. "I already know what I'm wearing to the reunion." — Unknown
36. "I'm not even close to being done." — Unknown
37. "Is it too late to be a kid again?" — Unknown
38. "You're all gonna regret not dating me in high school." — Unknown
39. "Take a nice hard look. I'm the one that got away." — Unknown
40. "Google deserves to be in this picture with me." — Unknown
41. "The bell doesn't dismiss you." — Teachers
42. "Our high school reunion will basically be Facebook." — Unknown
43. "The party's over or is it just beginning?" — Unknown
44. "High school sweetheart, you're running out of time." — Unknown
45. "High school looks so much cooler on TV." — Unknown
46. "Mama, I made it!" — Unknown
47. "Who wants to go to prom with me?" — Unknown
48. "The limit does not exist" — Mean Girls
49. "Cue that Vitamin C song." — Unknown
50. "The best is yet to come." — Frank Sinatra