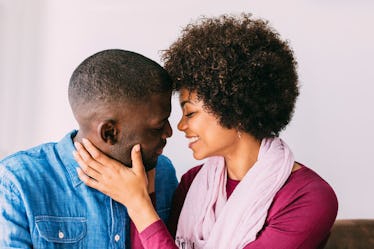 5 Ways To Amp Up The Romance In Your Relationship, So Get Ready To Swoon
Relationships, like all things, change with time. And while there are many beautiful things about a long-term commitment to someone, keeping the spark alive can sometimes be challenging. After all, when you settle into a routine together, it's not quite so simple to shake things up and retain that element of surprise. Don't fret, though — there are plenty of ways to make your relationship more romantic, as long as you're both creative and resourceful.
I checked in with the experts to get their thoughts on this, and their advice did not disappoint. "Our partner needs to know that we value them and that they have a vital role in our life," says Susan Winter, relationship expert. "From this foundation of appreciation and gratitude, romantic feelings grow with abundance." If you want to show your partner how much you care, one of the best things you can do is add some intrigue back into your lives. There's something about a passionate, romantic evening together that electrifies your chemistry and reminds you why you chose one another. And it doesn't have to be any huge gesture — even small changes can make a big difference! When you're ready to get more intimate with bae, put these tips to use and watch your bond deepen in a beautiful way.