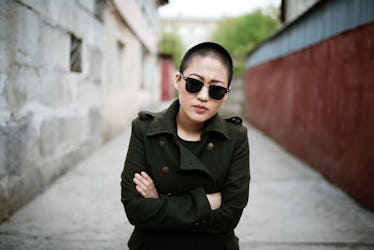 Here's How Stress Can Change Your Body Beneath The Surface, According To Experts
Stress is an everyday part of life, but that doesn't mean it's any less frustrating when it completely derails an otherwise perfect day. Whether you're stressing yourself out over a new relationship, a fight with a friend, or a totally crammed work day with way too many deadlines, there are a lot of unexpected ways stress can affect your body. Most of us are probably familiar with the more obvious signs of stress, like a racing heartbeat or a frenzied mind, but you probably didn't know about all of the internal ways stress can impact you physically, from your teeth to your gut.
Look, for the most part, you can't avoid stress, so your goal shouldn't be to take it out of your life entirely. Rather, it's all about finding healthy ways to navigate and cope with it, and minimizing the amount of strain stress puts on your body — and, believe me, you're about to find out just how much stress really can affect your insides.
All you can really do is pay attention to some of these physical signs, and then figure out what helps you decompress and relax. Whether it's yoga, meditation, therapy, artwork, or a simple movie night with a friend, the goal is to find what helps you chill, so you know exactly how to feel better when one of these signs of stress rears its ugly head. Here are five unexpected ways stress can affect your body.