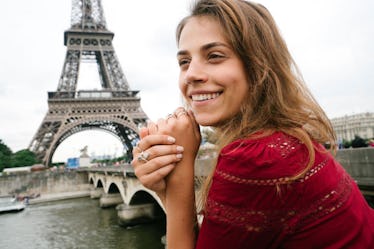 All Of The Things Study Abroad Students Say That No One Else Understands
You'll never be the same after studying abroad. Living overseas is a unique experience you'll never forget. It will change the way you see the world and yourself. You won't even realize just how much you've changed until you returned back home. It sounds like a cliché, but every former study abroad student will be able to relate. Study abroad sayings will begin to spill out of your mouth before you can even catch yourself — and you're totally OK with that. There are certain things study abroad students say that nobody else will ever understand.
Studying abroad might be the highlight of your college years. It's an opportunity to ditch your comfort zone and completely immerse yourself in a different culture. Inevitably, this experience has long-lasting effects on you. You'll be so excited to return home to share all of your memories with people you've known and loved your entire life. However, it won't be long before you realize that your friends back home just don't get it. You'll long to be surrounded by your abroad friends who understand where you're coming from. All study abroad students have found themselves saying a few of these phrases since they returned back home.