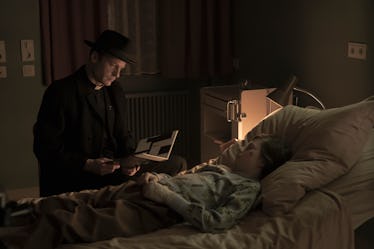 5 Theories About Netflix's 'Dark' Season 3 That Will Rock You
Netflix
Ever since Netflix dropped Season 2 of the German science-fiction series Dark, fans have been wild for the third and final season. Conspiracy-minded viewers believed they knew when the last episodes would arrive: June 27, 2020, the date of the apocalypse. The hardcore fans thought the announcement would come on May 25, 33 days beforehand, since the show time-travels in 33-day increments. They were only off by a few hours; the trailer dropped first thing on May 26, 2020. These theories about Netflix's Dark Season 3 are only heightened by the show's premiere date being when everyone suspected it would be: June 27, 2020.
Dark started in 2017 as a mystery set in the near-future of 2019. In it, a rash of children's disappearances around the German town of Winden starts an investigation, but what viewers uncover is a complicated story of four estranged families and a sinister time travel conspiracy which spans three generations. Though the show is initially set in 2019, with the end of the world only a few months away, it quickly spreads to include stories from 1953 and 1986. But that's only the tip of the iceberg.
Going into the final season, fans have a lot of theories.