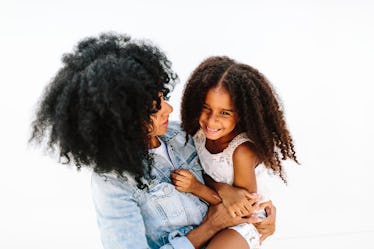 5 Sweet Things To Do For Your Niece On Her Birthday If You Want To Be Her Fave
You may have always dreamed of being a cool aunt. After all, you love your sibling, and they're related to you, so of course their kid is going to be a spectacular human. The day you actually became an aunt, you realized it's so much better than you ever could have imagined — especially when it comes to thinking up sweet things to do for you niece's birthday. That's when you really let your creativity shine.
Honestly, aunthood is where it's at. Your niece adores you, and the feeling is mutual. You get to spoil her all of the time, and you have an exclusive invite to her tea parties. You can't help but smile when she gets so excited to see you that she runs into your arms to give you the biggest hug. Yeah, aunthood is pretty cool — but it can be kind of stressful figuring out just how to make her birthday epic.
Where do you take her? What can truly top what you did last year? And is it really going to make you the "coolest aunt ever" in her eyes? To be honest, I'm sure you're already the best aunt ever. But if you're just looking to solidify that title (and maybe earn a T-shirt with the label), these five ideas are the perfect way to do so.