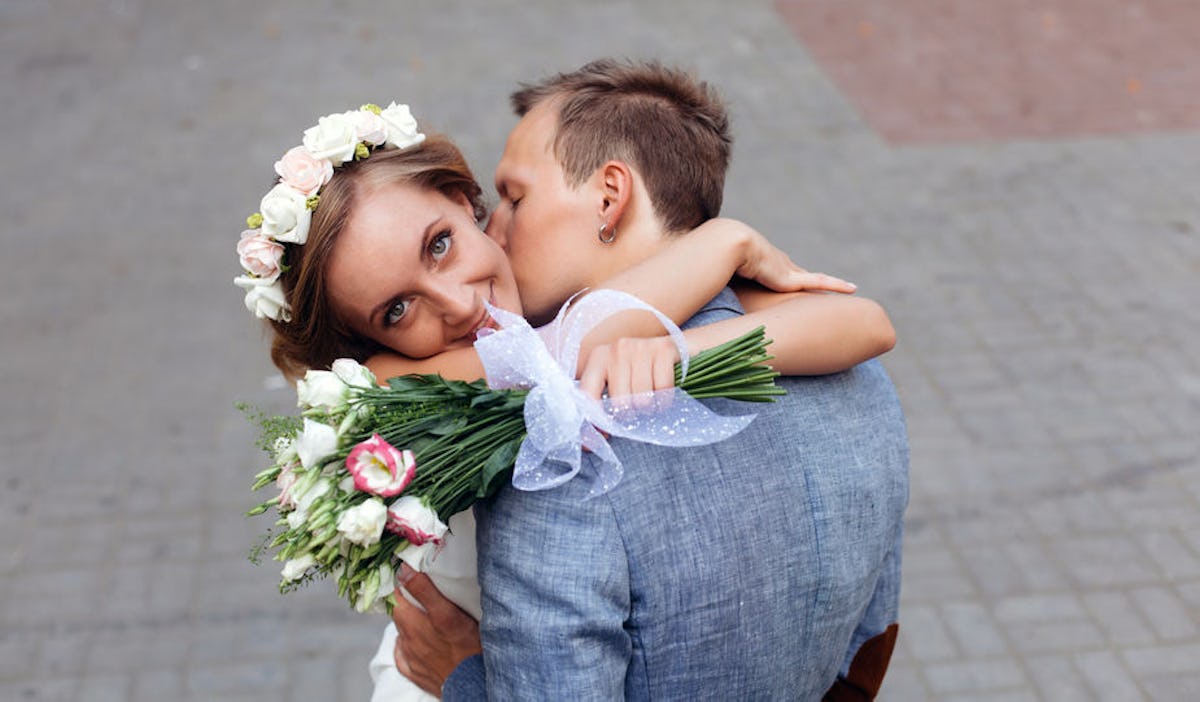 5 Stories Of Lasting High School Romances That'll Make You Want To Call Your First Love
When I look back on the people I dated in high school, I have no regrets that I didn't marry any of them. Some have become very good friends and I love and appreciate them dearly — as friends. But looking back over my dating history (with the help of social media of course), I feel pretty confident saying none of them was "the one that got away." Mostly that's because the person who I fancied at 15-years-old is definitely not the person I'm attracted to today. But for some lucky folks and their stories of lasting high school romances, that early love just clicked and there was no question from the start that they were meant to be together.
As grateful as I am that I didn't stay with my high school partners, deep down I'm secretly a bit of a romantic, so when I read the stories some of these high school sweethearts shared on Reddit about how they found love and stayed together over the years, I can't help but swoon a little, and believe me, you will too. These are folks who have been through some good times and some really bad ones, but they got through them together thanks to an enduring love that started when they were just kids. Seriously, folks, grab a tissue, it's about to sentimental up in here.