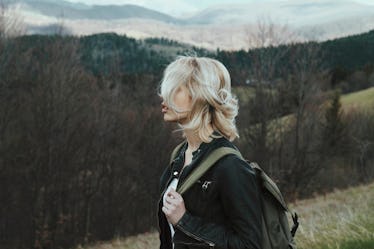 Steer Clear Of These 5 Sneaky Things On Vacation If You Don't Want To Get Sick
When you're about to go on vacation, the literal last thing you want to happen is to catch a nasty cough the day before you leave. Even worse, there are tons of sneaky ways you can get sick on vacation, which can be hell on earth when you're in a foreign place and don't have access to the medicine or comforting tactics that you use at home when you don't feel well. Getting sick on vacation is basically more annoying than not going on vacation at all.
Unfortunately, though, it kind of happens a lot. According to Daphne Hendsebee, a communications and marketing specialist for the International Association for Medical Assistance to Travellers, it's very common for people to get sick from traveling, simply by virtue of how many germs you encounter. "You touch many surfaces covered in bacteria and viruses (door handles, tray tables in planes or trains, seats, railings, money, etc.)," she told Smarter Travel, adding that you also come in contact with so many different people throughout the whole process. What's more, she explained, "travel stress, fatigue, and jet lag can also have a big impact on your health."
For the most part, encountering foreign germs while you travel is pretty much unavoidable, so there's no use worrying about what you can't control. But there are some specific things you should watch out for and potentially avoid, so that you put your healthiest foot forward while on vacation. Here are five of the sneakiest ways you can get sick on vacation.