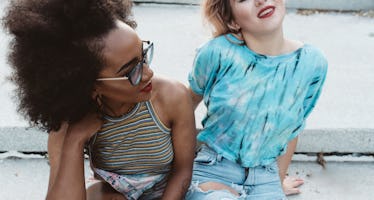 5 Red Flags You're Wasting Your Time On Someone Who Won't Ever Like You Back 
Over the years, I wasted a lot of time chasing people who were never going feel the same way I did. There was some part of me that kept believing that eventually, if I stuck with it, they would come around and realize I was amazing and the one for them. It never happened. Don't be like me, because wasting your time on someone who doesn't like you back isn't just a bummer, but it's actually holding you back. Every minute you pine for someone who doesn't appreciate you is a moment you could be out there finding someone who can appreciate you and make you happy.
If this sounds familiar, then good news: Today is the day we are going to set you free from this trap. Yep, it's time for you to quit spending your precious time pining when you should be out there shining. The first step is to start getting real about the red flags someone is waving that tell you they're not into you the way you deserve. I contacted relationship experts to help identify the most common behaviors of people who aren't that into you, and who you need to drop — or at least friend zone — immediately. Here's what they say to watch out for.