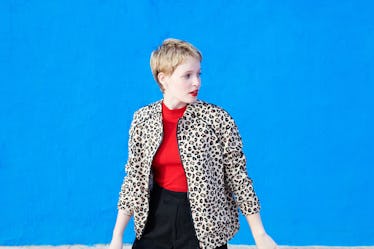 5 Signs You're Not Ready To Be Friends With Your Ex, So Take It Slow
I like to stay friends with my exes. There, I said it! While not every breakup leads to this kind of relationship (like, for instance, if the partnership was toxic), usually, I tend to still like them as people, even if romance isn't ultimately in the cards. This friendship rekindling tends to happen a little after we breakup, because usually one or both of us needs some space to heal before we can forge a new path. If that's something you want, but you're not ready to be friends with your ex yet, that's totally OK. In fact, Lisa Concepcion, certified dating and relationship expert and founder of LoveQuest Coaching, tells Elite Daily such feelings are common. "There absolutely needs to be time for processing, healing, and forgiveness. When you reach forgiveness, then you can choose if you really want to be friends with this person. Once healed, we have a different perspective on our exes," she explains.
As Elise Schuster, a sexuality educator and founder of the okayso app explains, taking time isn't just about getting over the breakup — although that's definitely a part of it. It's also about regaining our own sense of self. "That way, if we do want to be friends with an ex, we're not coming to them as we were when we were dating them, but we're coming to them as our individual self," she tells Elite Daily. In other words, feel free to take whatever time you need to get to that place where rekindling a friendship feels right to you.
But what if you're not sure how you feel? After all, going from lovers to besties can be pretty complicated. You want them to be in your life, but you're not sure if your heart and your head are in the same place. Well, according to the experts, there are some clear signs that you're not quite ready just yet.