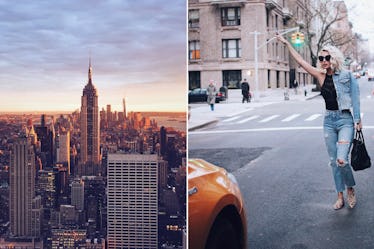 5 Non-Touristy Things To Do NYC, When You Want To Visit Like A Local
What makes New York City so fascinating is that there's always something exciting to explore. To someone on the outside looking in, New York is often defined by a handful of notable landmarks. A true New Yorker knows that the city's essence is also defined by the vibrant energy that rushes through its streets every single day. You may think the city's heart lies in Central Park or Times Square, but rather, it lives in the many layers of history and culture that make this city incredibly unique. Delving into just one of these layers can feel like an entire journey, prompting even the most seasoned of New Yorkers to feel like a tourist in their own city. This is why I've created a list of non-touristy things to do in New York City during your next visit.
As a frequent traveler, I'm constantly craving adventure, even when I'm off the road. Thankfully, being native to a city that's filled with hundreds of hidden gems, I'm able to make any weekend at home an adventure within itself. My most recent of these adventures have included scoping out hidden bars, planning spa days, and going on picnics. Here are a few things to do in NYC if you want to explore like a local.