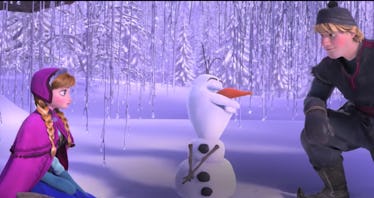 5 Non-Denominational Holiday Movies That Will Simply Fill You With Winter Joy
With all the Christmas music on the radio and last-minute rushes to wrap presents, it can be easy to forget that Christmas is not actually a season. Much the same way that "awards season" is is not actually a time period demarcated on a calendar (despite what all of Hollywood believes), Christmas is simply one day of the year, not a months-long chapter. No, the Christmas season is actually a part of a larger winter season (you know, the fourth season in the original bunch of seasons including spring, summer, and fall). And as much fun as it is to celebrate with Santa and the rest of his Yuletide gang, sometimes you just want some non-denominational holiday movies for the winter season. This list is here to provide you with all the wintry wonder without any holiday hubbub.
These movies don't include any Christmas carols or tree-decorating, or any dreidel-spinning or kanara-lighting, for that matter. But they are sure to warm up your cold winter bones with enough joy and spirit to match even the jolliest of elves. So bundle up and settle in to watch these five classic holiday movies that are perfect for the entire family this winter season.