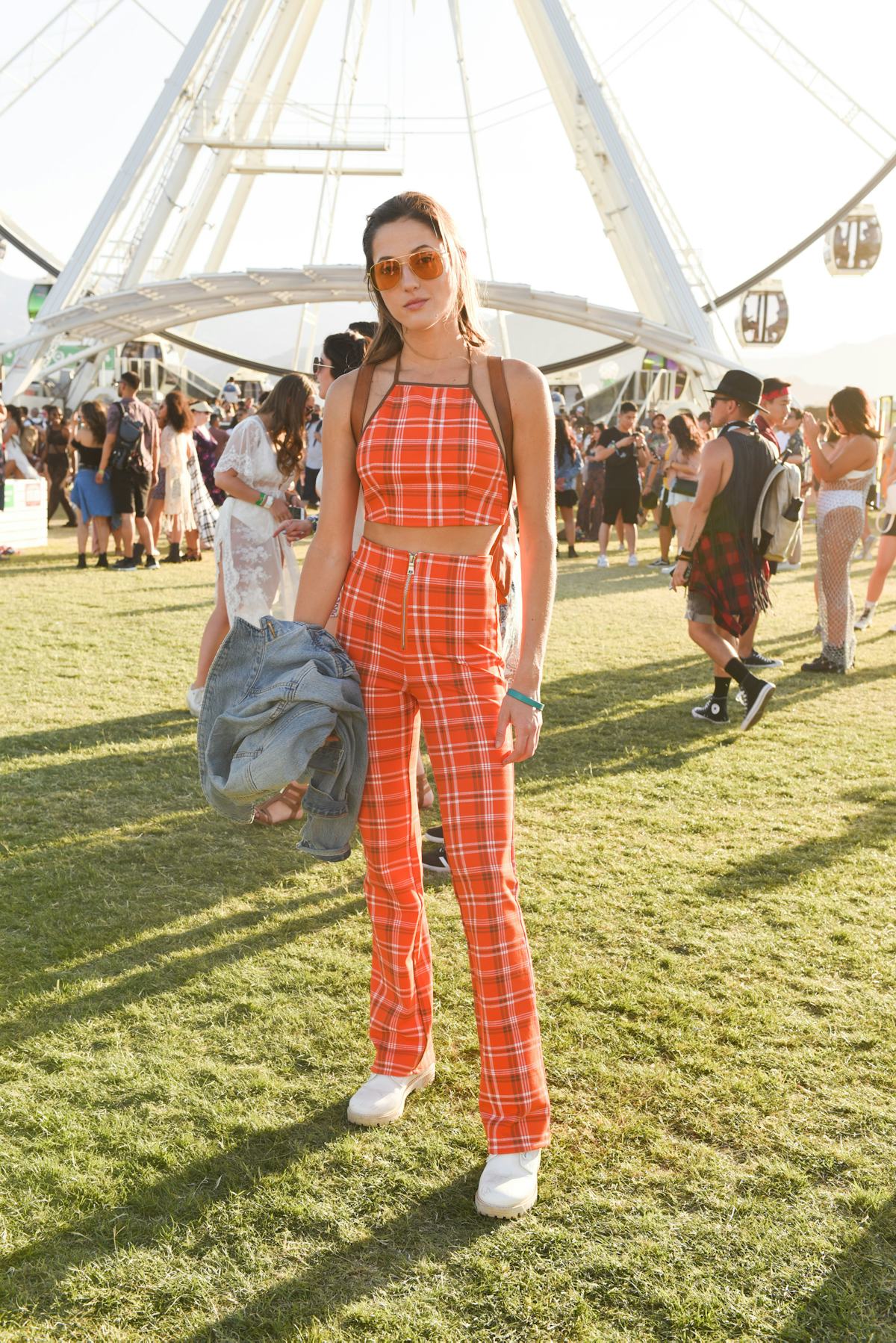 5 Matching Set Outfit Ideas That Are Cool AF & Won't Make You Feel Like A Toddler
Presley Ann/Getty Images Entertainment/Getty Images
I'm a sucker for looks that are cute, fashion-forward, and, most importantly, easy. Anything that takes me five hours to pick out or five safety pins to put on is a hard no. Co-ords, therefore, are sartorial heaven to me, and I've been brainstorming some matching set outfit ideas to try out for spring and summer.
Take a look at any Coachella street style slideshow and you'll notice that tops and bottoms cut out of the same material were one of the festival's biggest trends, which is a sure symbol that it's about to takeover warm weather dressing as a whole. From barely-there tube tops and retro bell bottoms to collared Hawaiian-style shirts and bermuda shorts, an endless amount of silhouettes contained the identical pattern trend. If you're worried about looking pre-pubescent or even infantile in the trend, fear not. With the right accessories and the right co-ord you'll look like a total babe, no matter the occasion.
Below, I put together five complete looks centering on the trend. Whether you're heading for a night out dancing with friends at a cool downtown club or to a fashion-forward networking event, there will be something for you.
Garden Grunge
This look screams '90s downtown New York and would be perfect for a night out in the Lower East Side of Manhattan. It features an edgy co-ord emblazoned with mini sunflowers (my favorite flower!) paired with vegan leather boots with a stacked heel. A cool green leather bag balances out the look with a touch of refinement.
Sunny Daze
This is my favorite look of the bunch, mainly because it's uber bright and uber relaxed. The matching knit shorts and tee set is striped with summery hues and looks comfier than what I wear to the gym. Paired with my absolute favorite shoes and a pair of retro white sunnies, it's the optimal weekend look. Wear it to the park, brunch with friends, or while grocery shopping — you won't want to take it off.
Red Between the Lines
The more professional look of the bunch, this outfit would be perfect for an informal networking event or casual professional meeting thanks to it's structured blazer and matching not-too-short shorts. I'd wear it with a cool graphic tee peeking out from underneath and a pair of slick white mules. It's slightly buttoned up but still retains that cool, it-Brit vibe. The best part is that the jacket can be worn time and time again for various work occasions with different bottoms and will transition seamlessly between seasons.
Five More Minutes
When the pajamas-as-clothing came back into acceptability I think every lazy girl, including myself, yawned for joy. A set of silky printed clouds was suddenly okay to wear to brunch, parties and beyond? Hell. Yes. This particular set features a beautiful pink floral motif on a black background — the color palette makes it incredible easy to accessorize. While white sneakers are always a good option to pair with silky pj's, I'd dress these up a bit with studded platform sandals. Paired with some cool, architectural silver earrings, the look would take on a fancier quality, making it even more versatile.
Bohemian Dreams
The best way to balance out a silky, feminine look is with chunky studded shoes. This sunny yellow co-ord is the thing that sun soaked days are made of (can you not picture yourself frolicking in a flower field wearing it?) while the dark blue shoes ground it with a little edginess. The cute black clutch meets both halfway.
Matches made in heaven?