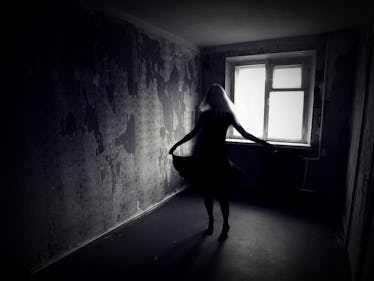 5 Haunted Airbnb Rentals To Stay In, For The Daring Friend Crew
Did you hear that? Maybe not, but Halloween is slowly but surely creeping its way toward us on the calendar, and if you and your friends are dedicated to experiencing some spook, staying a night or two somewhere haunted doesn't intimidate you. Haunted Airbnb rentals actually exist, so you and your friends can pack your bags and daringly book a room, house, or apartment with interesting additional guests.
Airbnb is already an incredibly useful tool if you want to travel, and now it caters to the spook queen in you. Step right into your own haunting experience with your ladies by your side. Friends who scream together, stay together, right? At least extra not-so-invited guests won't cost you any additional fees. They're there to bring the festive spirit on, free of charge.
These haunted rentals are all over the place, so if you guys have your passports, get yourself into an international scaring. There's no exact science to why we like to expose ourselves to scary situations, but we voluntarily seem to do it every year. Staying in a haunted Airbnb with your girls will certainly prove that you've got each other's backs through the thick, the thin, and... the translucent? If you and your girl squad are up for a different kind of sleepover, these Airbnb options are sure to keep you (and the hairs on your neck) up all night.