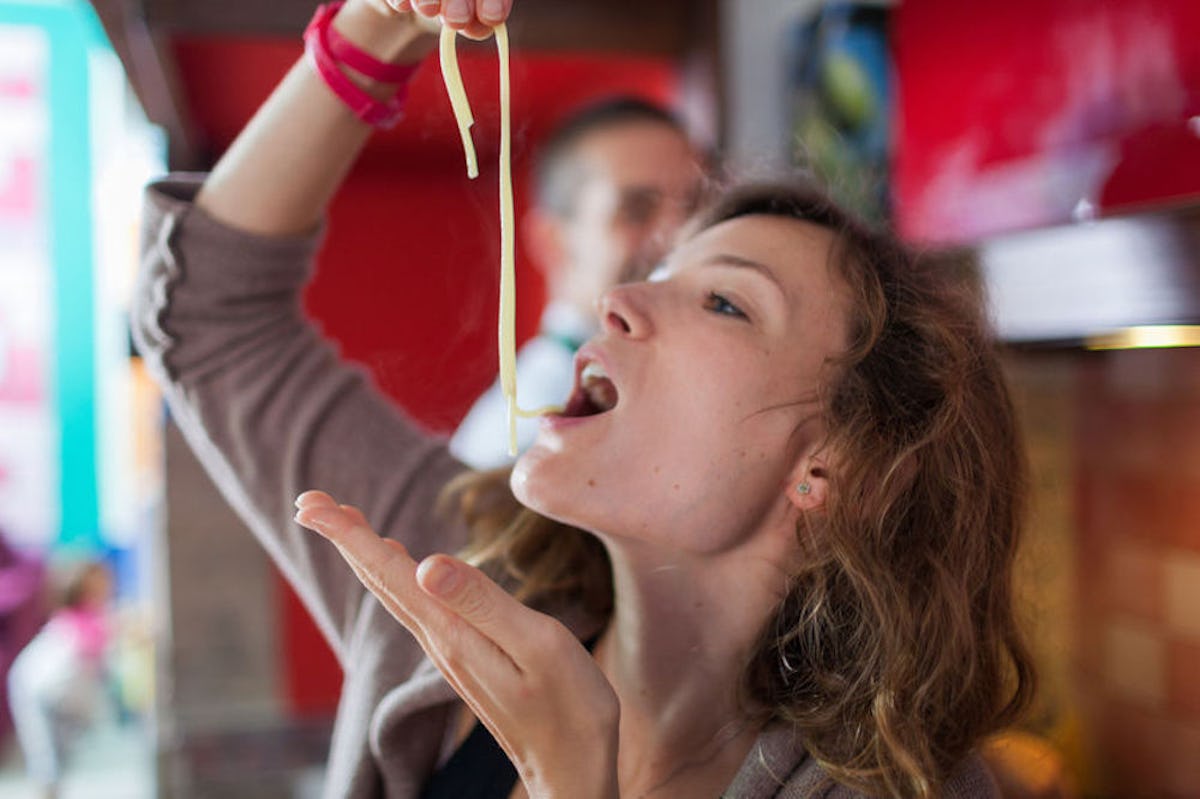 When The Cold Weather Has You Feeling Sleepy, These 5 Foods Will Boost Your Energy
I don't know if you can relate, but there's something about the weather getting cooler that makes me want to turn myself into a blanket burrito and just snuggle into my couch all day long. The colder it gets outside, the more determined I am to keep all movements to a minimum, which obviously isn't very healthy — but it doesn't have to be this way. If October is keeping you from feeling your most chipper, add some foods that boost your energy into your diet, and you'll be knocking items off of your to-do list in no time.
If you're a devoted tea or coffee lover, brewing a hot mug of your favorite caffeinated beverage should help do the trick. But for sustained energy without a caffeine crash, try to incorporate some of the below foods into each meal. Whether you opt for a bowl full of sweet oatmeal or a plate of raw oysters, nourishing your body with the right nutrients is sure to help you kick the fall doldrums.
Another helpful tip? Try to research foods that are in season: "It is important that we try to incorporate seasonal foods in our diet," Dr. Mike Roussell, Ph.D., co-founder of Neuro Coffee and Neutein, tells Elite Daily in an email, "as foods that are available seasonally are going to be fresher and potentially more nutrient-rich."
Here are five foods that'll help you rediscover your energy as the cold weather begins to set in.