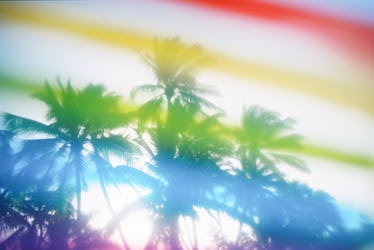 5 Priceless Experience Date Ideas That'll Be The Highlight Of Your Summer With Bae
I live in the Northeast, and the weather this spring was suffering from a serious case of "what are we?" (See, it's not just you and your latest situationship.) Winter just wouldn't let spring go forth and blossom. But summer eventually came in hot — and thank goodness for that. So why you come in equally hot with some experience date ideas for summer that you can enjoy with the person you're seeing?
If you live in a four-season area, I say that you get to overindulge in the sunshine and laidback vibes of summer because you don't get them year round. In L.A., it's always nice, and it's easy to forget to go to the beach, or organize a camping date weekend. But if you live in, say, Minnesota and have to wait for summer all year long, you've got to take advantage. Whether you like the outdoors or you'd prefer to escape the heat of the day in blasting A.C., summer is an excellent time to try something new on a date. Here are my top five experience date ideas for the couple who wants to dominate this summer.