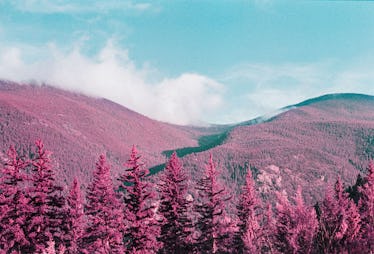 5 Most Instagrammable Dates That'll Get You All The Likes This Summer
To Instagram or not to Instagram? That is the question. I won't lie, I make my decision based on how many likes I predict the photo in consideration will rack up. Yes, judge me! I welcome it! I'll be honest, I care about likes. Don't we all? At least a little bit? This is the plague of social media, and I am a proud-ish victim of it. Of course, you should choose your date locale based on what you and bae feel like doing, but dates that look cute on Instagram aren't going to hurt anyone, you dig?
Beyond serving as excellent fodder for photos, highly Instagrammable dates are probably things and places you haven't tried before. Or at least it's something you haven't done with your partner before. It's easy to spice quality time with your partner with a photo shoot, er, adventure!
I kept this guide general, with many cities and towns in mind. So if you happen to live in New Orleans and can take your pick of the homes lining the French Quarter to pose in front of? Do that! If you happen to live near an abandoned train yard in western Pennsylvania? Sounds artsy and cool AF!
Of course likes on an excellent 'gram can't bring happiness, but they can bring a moment of fleeting gratification. Grab your partner, tell them you're taking them someplace neat, and do one of these things. Then look forward to those 100 likes!
This article was originally published on