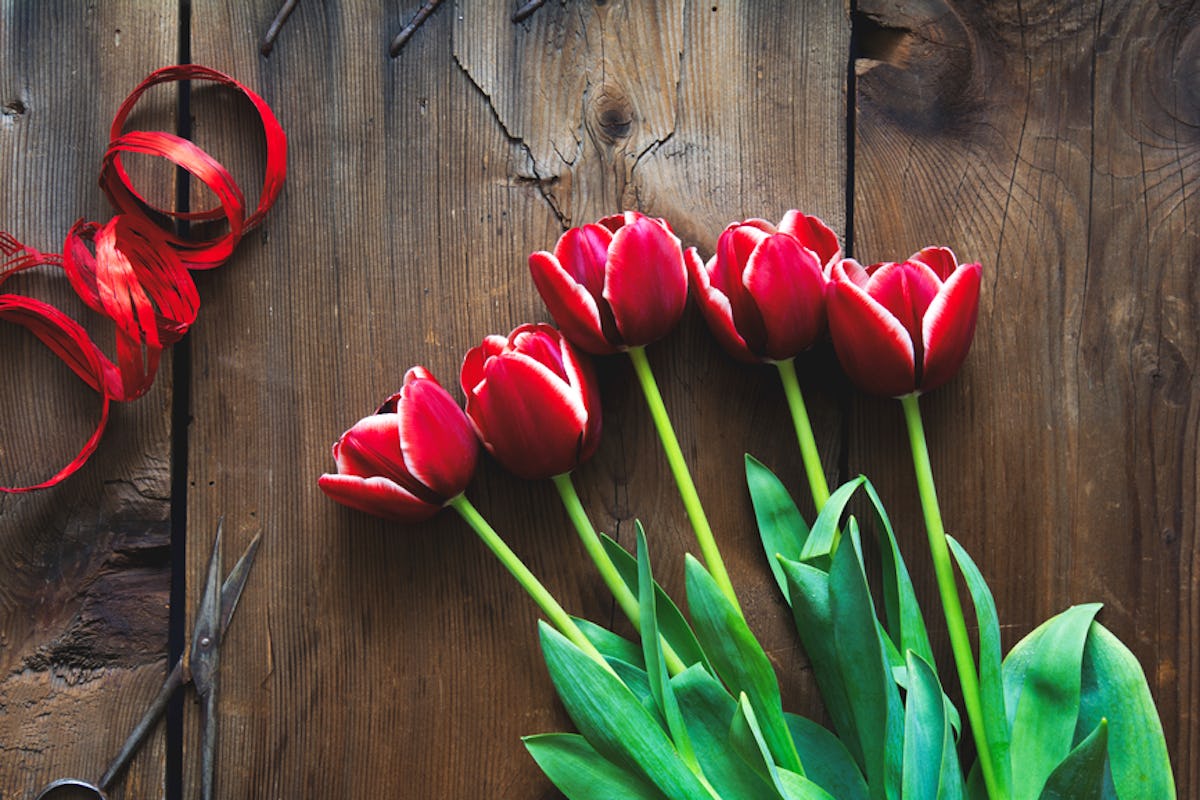 5 Cheap Valentine's Day Presents If You Just Spent Your Whole Life Savings On Christmas
When I was a child and it was 6:02 A.M. on Christmas morning, I would run downstairs and check to see if Santa had left my little brother or me the biggest present. Bigger is better, I'm competitive, this is America, etc. Nine out of ten times, the largest box was not the best present under the tree. (See: the year I got Britney Spears concert tickets in a tiny envelope.) Bigger is not better, and more expensive is not more thoughtful, especially when it comes to Valentine's Day gifting. I would argue that cheap Valentine's Day presents are actually more thoughtful in that they require more creativity.
I'm promoting the idea of cheap gift giving because it's almost February, and you've likely just spent 30 to 60 percent of your savings on holiday gifts for each and every person you interact with semi-regularly. From dropping a $20 in your barista's tip cup, to Aunt Jane who is fussy about Secret Santa, you're probably less than rich by the end of January. Personally, I'm not looking to shrink that savings account any more come Valentine's Day, because it is sort of a cheesy holiday. Love is about more than just money (if it weren't, I would be married to an 80-year-old billionaire). Here are five gifts you can give your partner that cost less than a bar tab, but are still pretty sweet.
1. Miniature Succulents
I am a sucker for succulents, and I'm not afraid to word-play about it. Succulents are adorable, easy to take care of, and better than flowers (in my opinion, which I feel quite strongly about). Succulents also seem to be trending now and forever, so they're pretty easy to find at florists and other cutesy stores in any city. You can also get them online. I personally love mini Haworthias, and at around $4 a pop for mini succulents, you can curate a little collection for under $20 for your partner.
2. A Gift Card To The Dry Cleaner
I know, be less romantic, right? But I firmly believe that you should never underestimate the power of giving a gift card when it is for something your partner will definitely use, and something that will take down the cost of something that's annoying to pay for. (See also: Whole Foods, Netflix, laundry, house cleaning, etc.) It's especially cute if you find their local dry cleaner, and call in a credit there. Don't @ me, because I'd love $20 off the most overpriced errand of them all — wouldn't you? Add a cute card with a personal note, and make it clear that this gift is not meant to suggest anything about your partner's cleanliness.
3. A Nice Cheese Plate
Valentine's Day can be cheesy, but I promise this idea doesn't stink. Unless your partner is vegan, I assume they love a good cheese plate. But the best cheese is strangely expensive, and a full-on cheese plate is not something people are always down take the time to create. (I usually end up popping a block of cheddar in my fridge and seeing if it will last me an entire week, no accoutrements or cheese boards in sight.) Why not buy two or three delectable cheeses from that fancy cheese shop that every city seems to have, and present them with olives or grapes (or charcuterie, if you're feeling fancy) on a special cutting board you have lying around somewhere? Indulgence is always a good idea.
4. A Book
Vacationland
http://www.wordbookstores.com/book/9780735224803
$25
The classic, not-so-expensive gift: the book. I love giving books as gifts because you get to be personal in terms of what you choose for your partner, and no one who likes learning and growing will ever be upset by the gift of a new book they haven't read. (And you are definitely dating someone who likes learning and growing, so this should be a perfect fit!) Also, I've given books to mere acquaintances before, so a book is a low-key gift for those of you in budding relationships. Try John Hodgman's Vacationland, I haven't read it yet, but everyone on the New York subway seems to be intro it. (Also, shop your local bookstore, they will probably wrap it for you and have cute cards to go along with it!)
5. A Night Of Passion
This is a gift that you can give for free, and it's an oldie but a goodie. Valentine's Day is as much about sex as it is about love, so why not "gift" your partner with a night of just the two of you in bed, fulfilling a fantasy that you both have but have never tried? This could be as simple as adding a sex toy, or full on role playing. This is fun and free, unless you want to splurge on some lingerie, but you really don't even need to go that route. Just commit to turning off your phones and trying something new and adventurous in bed.
I've said it before, but I'll say it again: it's the thought that counts. Don't stress about splurging on the perfect gift for your Valentine this year. The right person will appreciate you no matter how much you spend. Here's to being a cheap date!
Check out the entire Gen Why series and other videos on Facebook and the Bustle app across Apple TV, Roku, and Amazon Fire TV.
Check out the "Best of Elite Daily" stream in the Bustle App for more stories just like this!