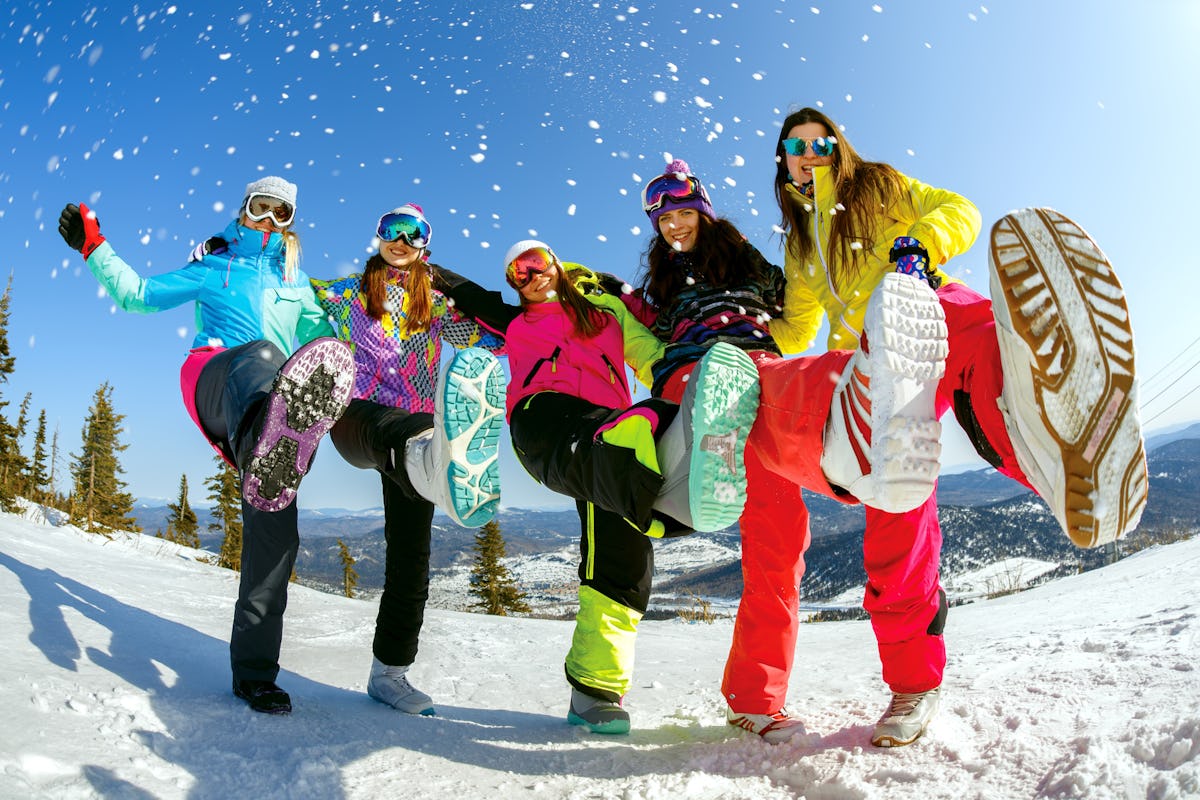 The Top 5 Ski Destinations In The World Will Have You Itching To Hit The Slopes
Ah, winter. Some of us can't get enough of this time of year, hitting up the slopes and doing as many wintery activities as humanly possible. Others love to hate on the season. Curse the slushy streets for f*cking up our leather heels, and the snow for burying our cars three feet under in the chilliest of temps, amiright? Oh, and parting ways with our cozy blanket fortress in the morning? Beyond tragic. But when all is said and done, swapping out the haterade for a mug of boozy hot chocolate will do us all some good, because winter is here, whether we like it or not. We might as well take a chill pill (quite literally), and scope out some of the best places to go skiing in the world while we're at it.
Call up your favorite humans and make sure you're living your best life in the snowy days to come. Hitting the road for a ski trip with the mains is truly one of the best things that comes out of this season, and let's be real here, there's no better time than the present to kick off your New Year's travel resolutions. If you don't start making plans now, then honestly, when will you? Snow happens, so consider checking one of these gems off of your bucket list.