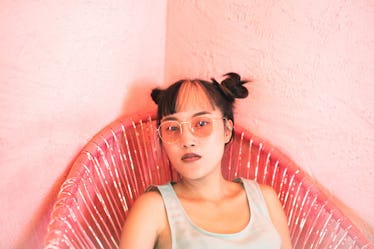 If You're Not A Fan Of Hookup Culture, You're Probably One Of These 4 Zodiac Signs
Modern dating may be convenient, but let's be honest: That doesn't mean it's easy — especially if what you're looking for is a deeper, lasting connection. Hookup culture is real, and it can be tough to deal with if you're not about it. Now don't get me wrong. Hookup culture can also be a lot of fun — but only when you're on the same page about keeping things casual and moving. While for some people this modern paradigm can come naturally, for zodiac signs who aren't fans of hookup culture, dating can be everything from frustrating to downright painful.
Despite what you may have heard, not wanting or feeling comfortable dating casually is totally OK. Just as someone shouldn't have to feel any shame about wanting to keep things light and breezy, you shouldn't feel like you can't be open about wanting to pursue a deeper connection with someone. The key is just to follow your heart and do what's right for you. Dating is all about finding someone who's on the same page. So if, in your heart, you know hookup culture just isn't your jam, that's OK. Chances are, you're one of the zodiac signs who are over casual dating and want something real.