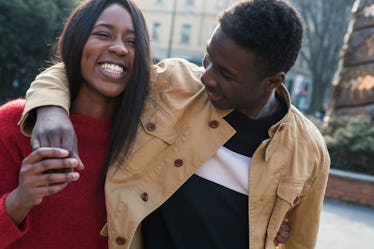 If You're Not A Fan Of Casual Dating, You're Probably One Of These 3 Zodiac Signs
How do you feel about keeping things casual when you date? Is it actually what you prefer, or are you someone who really doesn't have time for dating when it doesn't have the potential to grow into something more serious? If it's the later, it could very well be that you happen to be one of the zodiac signs that aren't meant to date casually. Now, that's not to say that you aren't capable of keeping it light and breezy, or that you haven't even done so in the past, just that it's not really your preference, which is totally fine. There is no wrong way to feel about casual relationships; all that matters is that you are true to your own heart, and are are comfortable embracing how you feel.
To help with that, it can be good to understand why you feel the way you do. Some of it may just come down to your birthday and the astrological sign you were born under. While your sign doesn't dictate who you are or the choices you make, it can help to understand how it can influence you. That can include why it is that you just aren't down with a laissez-faire attitude towards relationships. If that's resonating with you, then you're probably one of these signs.