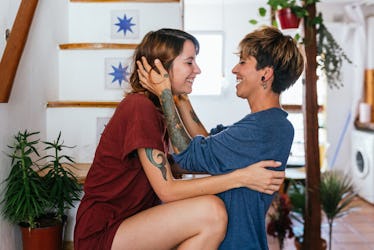 4 Zodiac Signs That Want Long-Term Love & Take Dating Seriously
Finding long-term love feels exceptionally difficult when hookup culture is so prevalent. While dating apps make meeting new people simple, they also provide singles with an overwhelming amount of options, often making it harder to find even one person who wants the same sort of relationship you do. If you're ready for a deeper connection with someone, but you feel stuck in a rut of bad dates and short relationships, it may be time to mix things up a bit. One way to do that is to try focusing your dating efforts on the zodiac signs that want long-term love too.
While there is no question that any of the zodiac signs can make for wonderful long-term partners, some are just more likely to want one, so making commitments just comes more naturally to them. These are the zodiac signs that want stability, to put down roots, and to start building a life with someone. They tend to know what they want in a partner and have the patience and perseverance to work through the rough patches that every relationship is likely to face. In other words, if you're ready to take dating seriously and make a commitment, these are the signs that are probably on the same page, so swipe right on them.