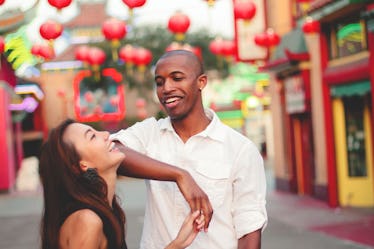 4 Zodiac Signs Most Likely To Be Single Right Now, So Get Your Summer Flirt On
Personally, I love the fall. The weather is cool but not to cold, and it has all the best holidays. Also, the sweaters! What can I say? I love an excuse to snuggle up. However, there's something magical about the moment when spring turns to summer, that even a chilly weather lover like me can't help but get a little thrill. It just feels like something amazing is coming. The warm summer nights and all their romantic possibilities have arrived. So, if you're one of the zodiac signs most likely to be single, you're hopefully optimistic about what this season change means for your romantic prospects, and guess what? You should be.
This spring was a tumultuous season for a lot of folks in the zodiac. For some, it meant finding a partner to weather it with, but for others it meant facing it on their own, and, in some cases turning in to do some major self reflection. The end result? These zodiac signs emerged from spring stronger and more powerful on the other side, but also very, very single. Well, for now anyway. Here are the signs mostly likely to be single for the moment, aka, ready to take in all the gorgeous summer vibes and get their flirt on.