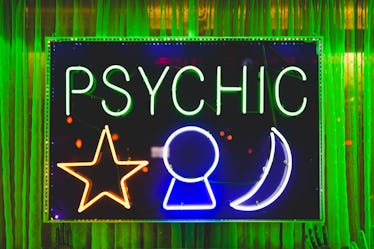 4 Tarot Cards That Mean Good Things For Your Relationship, So Exhale
When Tarot card readings are depicted in the movies or TV, they are usually shown as somewhat negative or foreboding. But the good news is that there are numerous Tarot cards that mean good things. Due to their ability to facilitate very profound self-reflection, many individuals seek out a Tarot reading that is specific to their relationships or future. And it isn't always bad news, either! There can be some really beautiful cards, which show you aspects of your relationship that are working or unfurling positively.
Each of the cards in a Tarot deck represents something unique through its artistry and actions. The way that you interpret your cards is also incredibly specific and based on your perceptions and experiences. "The meaning of all cards are shades of gray, yet people have the tendency to label some cards positive and others negative," says Amber Jayanti author of Tarot for Dummies. It's all about how you interpret their definitions.
If you're interested in knowing about cards that bode particularly well for romantic relationships, cross your fingers that you pull one of the following cards in your next reading.