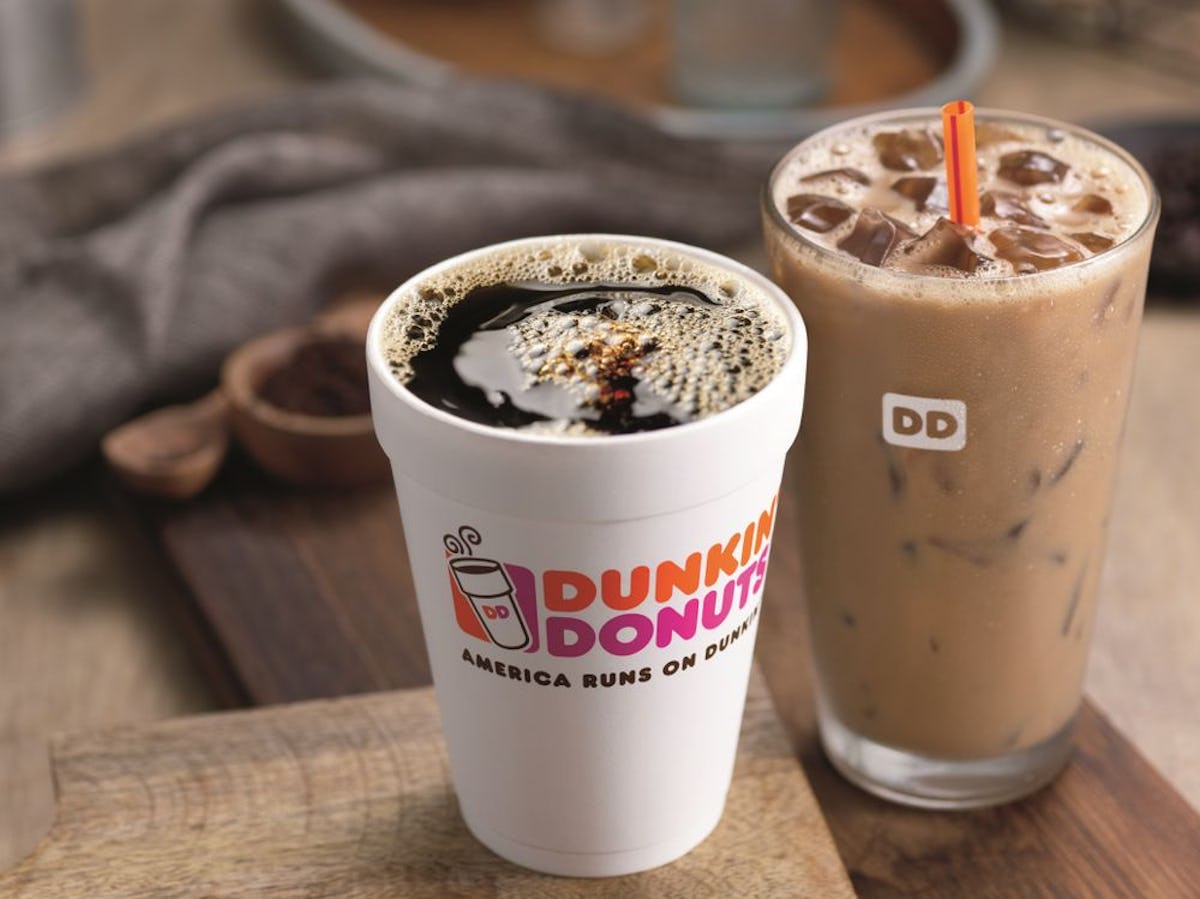 Rise & Shine, These Highly-Caffeinated Fall Drinks From Dunkin' Donuts Will Perk You Up
Whenever I wake up in the morning, one of the first things I do is drink coffee. It is an essential part to make sure my day get started off on the right foot. As fall gets into full swing, it will soon begin to stay darker for a little longer in the morning (I see you, impending time change). That means I'm going to need a big, bold cup of coffee to keep me powered up all day long. You, too? Here are the four strongest Dunkin' Donuts fall drinks, ranked in order of caffeine content to help perk you (and me) up on those chilly autumn mornings.
In August 2018, Dunkin' Donuts unveiled it's fall menu line up, including a variety of different maple and pumpkin coffees. Sure, changing leaves, comfy sweaters, backyard bonfires, are great and all. But there's nothing like a cup of coffee — hot or iced — that captures the deliciousness that is the fall season. American may run on Dunkin', but I run on caffeine. If you're like me, you're probably curious as to which fall Dunkin' brews have the most caffeine. Well, you're in luck because I've ranked them based on just how caffeinated the brews are. Most of the drinks are chock full with caffeine to you wide-eyed and bushy-tailed from dawn til dusk.
Before we keep going, you should know that the average 8-ounce cup of brewed coffee contains 95 milligrams of caffeine, according to Healthline. All of these drinks included in the roundup below are for a medium-sized coffee from Dunkin' Donuts. That's a whopping 24 ounces of coffee. These drinks will no doubt wake you up, all while offering a tasty sip of fall.