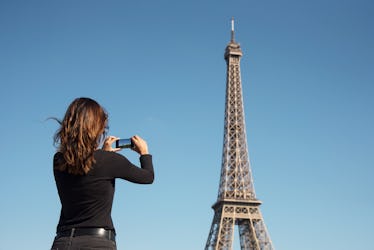 4 Feels Study Abroad Students Relate To Before Leaving For Their Trip
Study abroad is the ultimate college experience for students who want to combine education and travel. It's an opportunity to get up close and personal with the places you read about in textbooks. You'll learn more about the world, a different culture, and yourself along the way, all while having the adventure of a lifetime. But even prior to jetting off to your destination, these are some of the feels study abroad students relate to before leaving for their trip.
You'll feel like you're on cloud nine once you get accepted into a study abroad program. You'll also feel a mix of emotions that you never even expected. Why? As exciting as the study abroad experience is, it's also a huge leap into the unknown. You'll be leaving your college town behind to explore a place that you've likely never been to before. You'll be saying goodbye to your family and roomies for the time being, and making new friends in your classes abroad.
There's so much to look forward to, but change is always a little intimidating. This is how you'll feel during the weeks and days leading up to your departure, because every study abroad student has been there, done that.