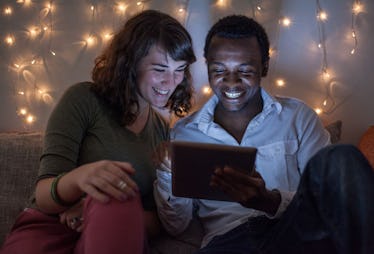 4 Women Who Hooked Up With People In Their Dorm Reveal What Happened Next & OMG
Like many college students, when I moved into my dorm freshman year, I was almost immediately warned about hooking up with someone on my floor. My building was co-ed, and four guys lived directly next door to my suite of six girls. We had barely moved in and were all unpacking our belongings (with the help of our parents and siblings, I might add), when the guys came in to "say hello."
There's a reason why you hear so many dormcest hookup stories, and there's also a reason why most of these stories include a "don't make the same mistake that I did" clause. As you might have guessed, I hooked up with one of the boys next door, and even went on to date him. But when I ended things, it sure wasn't easy living in such close proximity to my ex.
Whether you choose to heed my advice or not, I'm not the only one with a dormcest horror story. These four women also hooked up with someone in their dorm in college, and though they lived to tell the tale, not all of the relationships survived past freshman year. Here are four scandalous stories of dorm relations that might just make you think twice about pursuing that cutie down the hall.