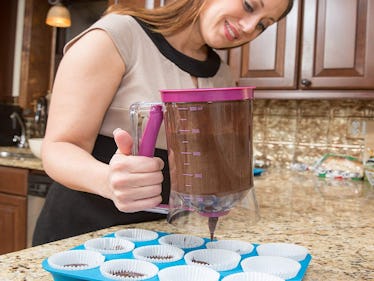 37 Products On Amazon That Are Clever, Under $30, & Have Thousands Of Glowing Reviews
Amazon
For a long time, I bought into the myth that when it comes to shopping for anything and everything, a higher price tag must mean a better product. But here's what I've actually come to learn — sometimes it does, but not all the time, and not nearly as often as you think. Honestly, there are so many affordable must-haves on Amazon, that boast such glowing reviews they'll have you doing a double-take when you see just how inexpensive they are.
I've rounded up some of the best ones, including everything from a teeth-whitening activated charcoal powder worth smiling about to awesome drawer dividers for getting after those home organization goals. Or, consider this desktop tower fan that pretty much everyone is snatching up for their office, kitchen, or bedroom to keep their cool. Reviewers love how functional it is — and the fact that you can scoop it up for under $30.
Eco-friendly products in particular, quite often fall prey to the misconception that they're more expensive than conventional choices, but this natural plant-based stain removing laundry spray proves otherwise. Green products can absolutely be affordable and effective, just like this whole list of other clever products that you can count on to do the job — without breaking the bank.