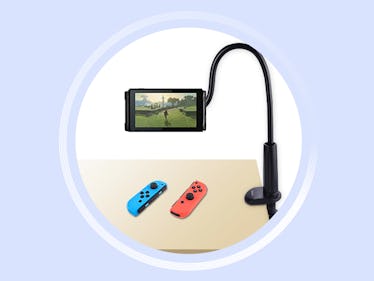 32 Brilliant Gifts From Amazon With 2-Day Shipping That Don't Seem Last Minute
Amazon / Bustle
Gone are the days of choosing between these two unfortunate scenarios: Waiting over an hour in a department store line, or waiting three and a half weeks for something you ordered online. Instead, Amazon has tons of last-minute gifts with two-day shipping — and the best news? These gifts don't seem last minute at all. Actually, to someone who's not familiar with your shopping habits, they seem pretty darn thoughtful.
Maybe someone important slipped under your radar, or maybe you were so caught up with work that holiday shopping was put on the back burner. Whatever it is, these perfect gifts prove that Amazon Prime is everything. Personally, not a week goes by where I don't utilize their two-day shipping policy. (It's a calming thought to know you can order toothpaste the day you realize you're running low, and it'll still be on your doorstep before the tube runs out.) Now that the holidays are upon us, the FedEx guy visits my stoop daily.
It's been a solid three years since I've stepped foot in a mall around Christmas. If you, too, are a fan of the no-line lifestyle (and a member of Amazon Prime), check out these amazing last-minute gifts you can still get from Amazon.