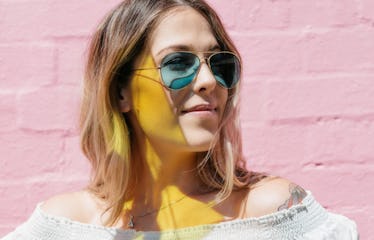 Marriage Might Not Be For Everyone, But These 3 Zodiac Signs Know It's Def Not For Them
Have you always believed that one day you would definitely get married? Or does even just the idea of tying yourself to one person for the rest of your life make you feel a little claustrophobic? If your reaction is closer to the latter, then chances are you're one of the zodiac signs who don't see marriage in their future.
While every sign in the zodiac is totally capable of settling down and getting married, for some taking that leap is a little bit more of a challenge. For them to want to the tie the knot takes finding the exact right person at the perfect time. That's because these are the signs that tend to value freedom over security and who want the excitement of new experiences rather than the comfort of routine. Or they may just simply be nonconformists who don't see the point in getting a marriage certificate. That's just not what validates their relationships. Honestly, there is nothing wrong with preferring not to get married, so long as your partner is aware of the situation, too.
So, if all of this is really resonating, then there is a good chance you're either one of — or are dating one of — the following astrological signs who are in no rush to walk down the aisle.