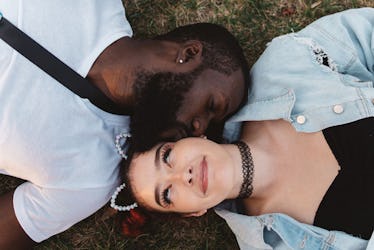 3 Zodiac Signs Who Believe In Soulmates, So Be Careful With Their Hearts
If you're dating a lot, it's really easy to get disillusioned about love. There's nothing like a series of bad dates — or worse, good ones that end up with them ghosting you — to really make you want to give up on love altogether. It can be super easy to get cynical, which is why I am always amazed by the zodiac signs who believe in soulmates. No matter how many awful dates they go on or how many times they get their hearts broken, they never stop believing that it's just a matter of time until they meet that one perfect person who they connect with on a whole other level — a spiritual one.
Are you someone who believes that your perfect other half is out there, and that it's just a matter of time until you meet? Or are you someone who just thinks that it's all based on compatibility and that there are multiple people you could fall for? If it's the former, then chances are you're one of the signs who just naturally believes in true love, who holds on to more old school ideas about love and romance, and who can keep that hope alive no matter what. Honestly, it's kind of inspiring for us cynical folks. Here are the signs who are most likely to hold out for a soulmate — and if you just so happen to be dating one of them, there's a good chance they believe you are the one.