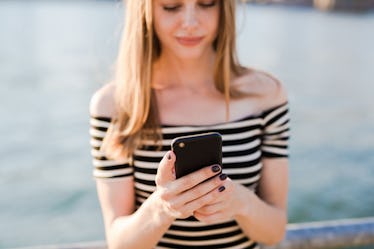 If You're Looking For A Relationship This Summer, Swipe Right On These 3 Zodiac Signs
Let's be honest: Summertime is all about the casual hookup. Plenty of people are looking for a summer fling to heat up those already hot nights with, but if your heart is set on finding an actual relationship that lasts beyond the season, this can make finding someone a little harder. But definitely not impossible! Finding commitment is about finding someone who is also looking for a long-term relationship. It's hard to tell what exactly someone is after from their dating app profile, so knowing which zodiac signs to swipe right on for a relationship can be a really helpful advantage.
While every sign experiences times where they just want keep it light and breezy, there are some who have a natural pattern of preference for commitment. For some signs, it's about craving stability; for others, it's about wanting to lavish all their love and affection on one person. Whatever the reason, these signs live their best lives when they have someone to share it with. So, if your heart is saying it's time to settle down with someone special, keep an eye out for these signs the next time you're on your dating app and give them a swift swipe right.