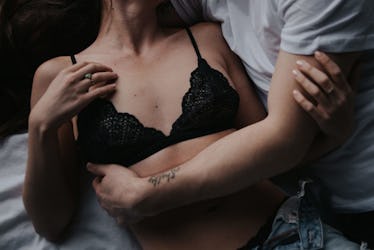 If You Prefer Late Night Sex, You're Probably One Of These 3 Zodiac Signs
Do you have a favorite time of day or night to get it on? Do you have a preference for afternoon or evening action? Just like some people are morning people and others are natural night owls, so too do their preferences for nookie times vary. While there really is no wrong time to get busy, some folks get turned on when the lights turn off, and chances are, those folks are probably one of the the zodiac signs that prefer late night sex.
Typically, signs that prefer some midnight action are ones who generally prefer nighttime to daytime. There's just something about the darkness and the moon that awakens their adventurous and libidinous spirits. While some signs can't imagine wanting to get it on after 10 p.m. because they have so much to do first thing in the morning (Capricorn and Libra, I'm talking to you), these are signs who think bedtime is just a suggestion, and is actually just a euphemism for sexy time. Is this all starting to sound a little too familiar? If so, there's a very good chance that you're one of the following signs who think that when it comes to sex, the later the better.