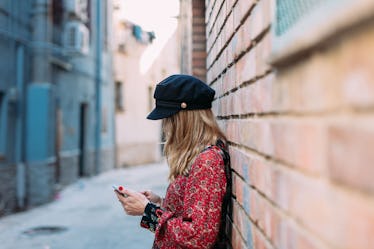 If You Can't Resist Texting Your Ex, You're Likely One These 3 Zodiac Signs
There have been plenty of times I've thought about texting an ex. Something will remind me of them, and I'll get a bittersweet pang of nostalgia. I'll miss them being a part of my life and find myself reaching for my phone. I may have even written a draft or two, but before I can hit send, I stop. Then I to proceed to something a little more, ahem, my style... social media stalking. That's because, as the Virgo-iest Virgo ever, I am definitely not one of the zodiac signs most likely to text their exes. I prefer a more passive route. However, for some folks, the temptation to reach out with a text message is just too strong.
For some people who are a little more bold, that moment of hesitation to set down the phone before you hit send just doesn't happen. These are signs that either prefer to be straightforward about reaching out, or just generally feel more comfortable communicating directly with an ex. Whatever the case may be, if you are the type to stay in text communication after a breakup — or to just reach out randomly — chances are you're one of these astrological signs.