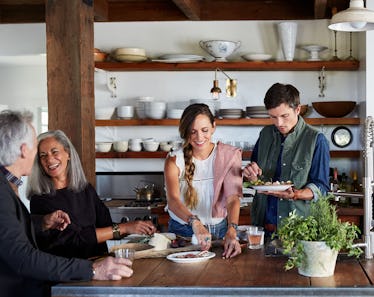 3 Things You Should Definitely Know About Your Partner Before Meeting Their Parents
One of the more stressful parts of being in a relationship can often be meeting your partner's family. It can honestly be intimidating no matter how long you've been with your significant other, so it's totally normal to feel anxious. You want to make a good impression and hopefully get them to like you — it's nerve-wracking! But having the things to know about your partner before meeting their parents in your back pocket could definitely help you out in making a solid first impression. You don't want to be caught off guard during such an important relationship milestone.
No matter what your significant other has said about their parents, there's no way of knowing whether you'll get along with them or not. But according to experts, it's a good idea to know some essential things about your partner going into your first meeting with them. After all, if this relationship ends up leading toward marriage or co-habitation, then you're probably going to want to have a somewhat solid relationship with your partner's parents, as you'll likely be seeing more of them in the time to come.
Here's what experts say you should know about bae before you meet their parentals.