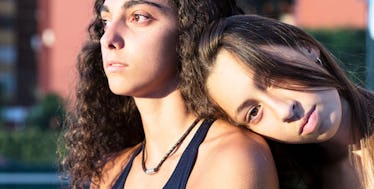 3 Signs Your Partner Doesn't Think You're "The One," According To Experts
There are plenty of kinds of relationships you can have in your life. You might have that first love where the breakup feels devastating because you've never had one quite like it before. You may have the rebound, where you might be less emotionally attached. You could have a relationship in which you're putting in effort, but your partner doesn't seem to reciprocate. Simply put, not all relationships you may have will end up being that magical love that we equate with "the one." So your boyfriend or girlfriend doesn't think you're "the one"? It could happen — and while it might hurt now, you can ultimately go on to learn so much from this experience. Every lesson can help shape your future relationships.
Even if your relationship with your current partner is mostly happy and satisfying, there might be signs that you partner doesn't see it working out in the long-term. Those signs could be easy to overlook or difficult to recognize. Licensed clinical social worker Dr. Danielle Forshee spoke to Elite Daily to break down some subtle and not-so-subtle signs your partner may not think you're "the one" for them.