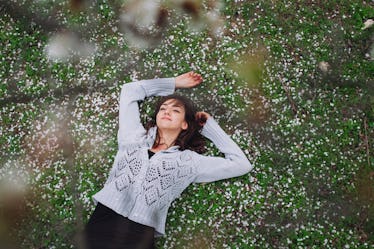 25 Inspiring Quotes About Breakups That'll Help You Feel Better After Heartbreak
Going through a bad breakup can be really brutal. Your heart and body hurts. Even if you recognize that the sting of a split will ultimately fade and that you'll recover from heartache in time, it can be tough to keep your chin up when it feels like the light at the end of the tunnel is still far away. In these low moments, it's natural to seek out comfort, whether that comes in the form of heart-to-hearts with your best friends or something as simple as inspiring quotes to help with heartbreak.
Even if it feels like no one could possibly understand what you're going through, the reality is that you're not alone. When you hear that directly from someone who has survived heartbreak, it's a reminder that it will pass and you will come out better and stronger on the other side. Painful experiences are the greatest motivator of personal growth, but it doesn't hurt to be reminded from time to time that this experience is normal, and you will get through it. So, keep these inspirational quotes handy for the next time you've got the post-breakup blues and need a quick emotional boost. Your next burst of optimism might be just around the corner.
This article was originally published on