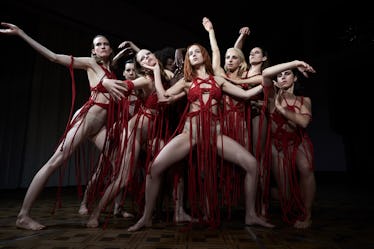 20 Scary Movies On Amazon Prime To Watch This Halloween
Amazon Studios
Halloween is just around the corner. Unlike Christmas, which brings out waves of new seasonal films, Halloween is more of a time to look back at past horrors for a good movie jump scare. Rather than head to the movies, only to have to drive home in the dark, the best way to watch stone-cold horror films is to stream them at home under a blanket, with the ones you love. These scary movies on Amazon Prime will fit the bill, and there are tons of great options.
Amazon Prime streaming has sort of fallen to third place in the streaming wars in the last few years. When most viewers think of streaming, Netflix comes to mind first, followed by Hulu. But while Netflix is churning out a lot of original content, and Hulu is great for TV, the vast library of films has slowly migrated to Amazon.
Most people don't realize this, because the Amazon interface is a little obtuse. (The one on the Firestick is better than the laptop/desktop one, but not by much.) But a little scrolling can bring a big reward. Amazon, it turns out, has some serious classics alongside some great recent releases, and all for free with Prime membership.